A delicious and healthy Thai noodle dish which uses our delicious and versatile Take Two Chef's Blend Barleymilk and dark roasted peanut butter hand-crafted in Portland, Oregon from Spoon & Nut!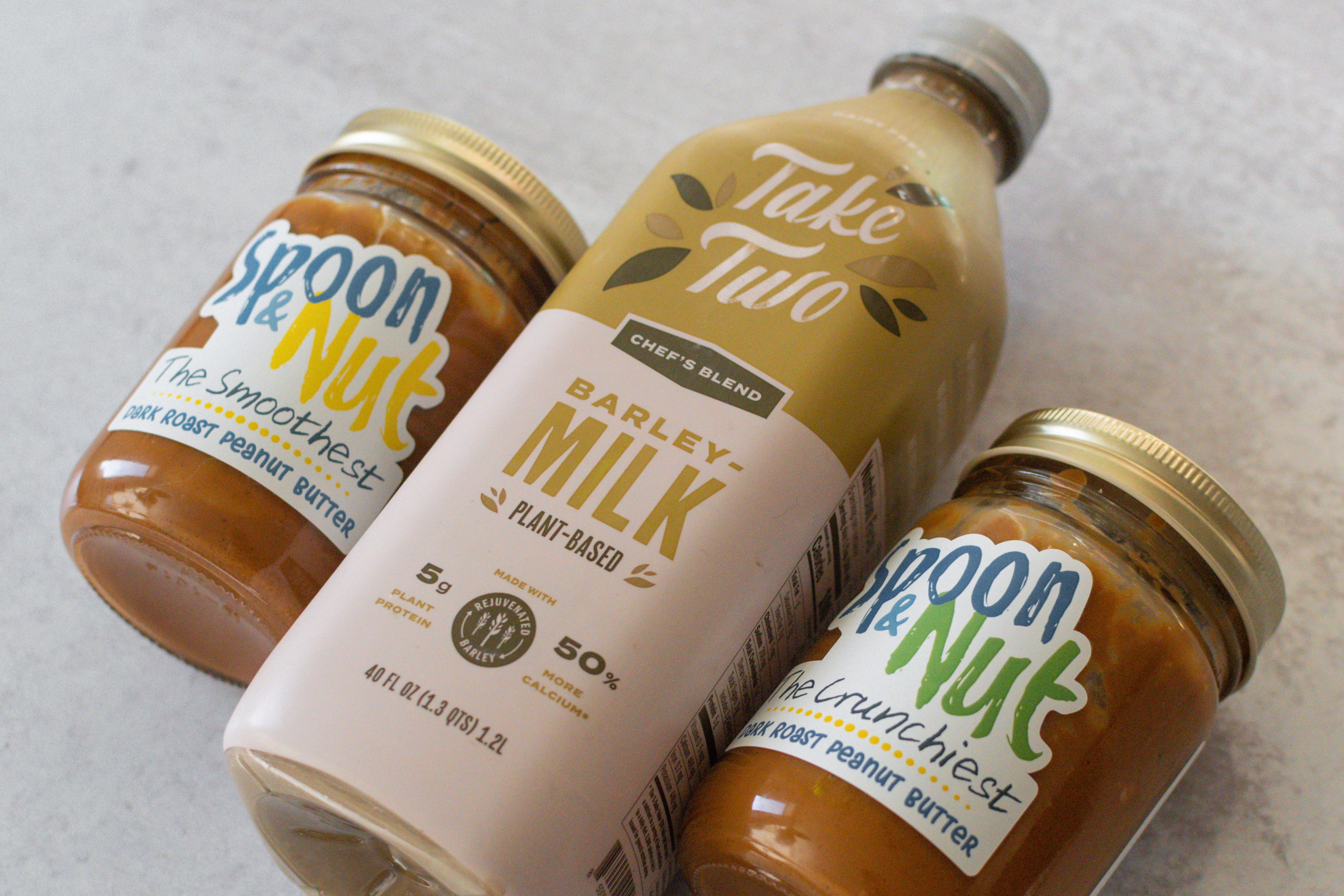 Spoon & Nut's dark roast gives this nut butter a rich and toasty flavor that you'll absolutely fall in love with. If you're a crunchy fan, you'll love the humongous chunks of nuts in a sea of silky-smooth spread.
Our Chef's Blend Barleymilk is a first-of-its-kind recipe: a delicious and nourishing plant-based milk that performs like dairy. It's the ultimate ingredient for all of your favorite kitchen creations with savory dishes, sweet treats and barista-quality beverages.