Written for Upcycled Food Association
Growing the Upcycled Food Economy
Three years ago, the problem of spent grain waste is what brought our co-founders, Sarah Pool and Matt Olsofsky, together. Their early work on the technology to save the spent grain and turn it into food -- carried out alongside a team of world-class entrepreneurs, food scientists, and sustainability experts -- is what led to the creation of Take Two Foods and our first product to hit grocery stores shelves: Take Two Barleymilk. Our Barleymilk is currently the only plant-based milk using an upcycled ingredient.
Sarah and Matt prioritized alternative milk as the first product in what will someday be an entire line of rejuvenated barley-based products because, from a sustainability standpoint, the opportunity to utilize (reduce) food waste while providing an alternative to industrialized dairy is a powerful combination with high impact potential. By creating delicious, nourishing, functional, and affordable plant-based milk using upcycled spent grain, Take Two is tackling food waste, dependence on animals for food, and greenhouse gas emissions. And by keeping nutrition in the food supply chain longer, we are championing resources and contributing to a circular economy.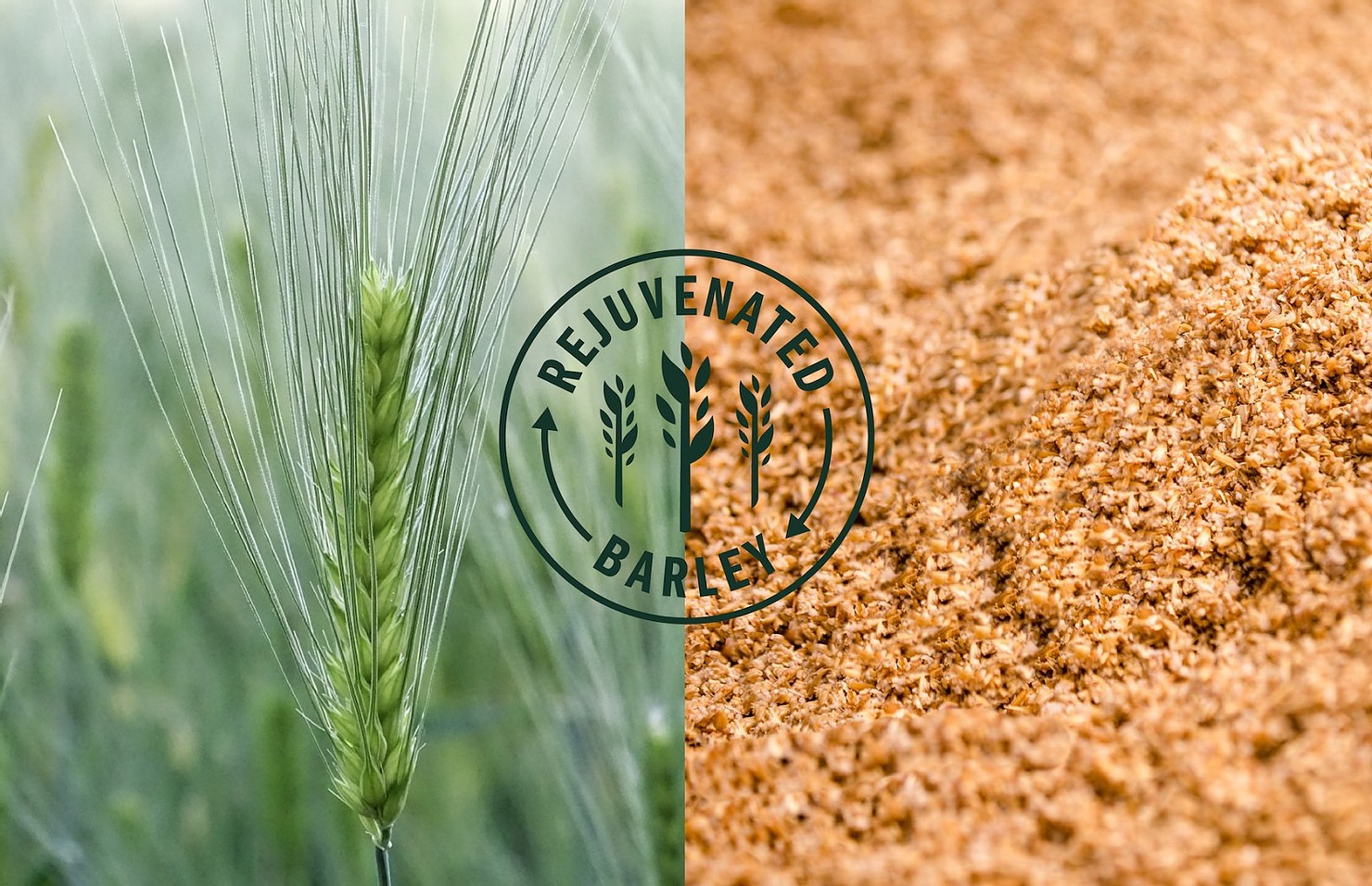 Not only is Take Two the most sustainable plant-based milk choice, our Barleymilk also raises the bar when it comes to taste, nutrition, and performance in the kitchen. Take Two is available in four delicious flavors -- Original (Unsweetened), Vanilla, Chocolate, and Chef's Bend -- and contains at least 5g of complete protein per serving, 50% more calcium than traditional dairy, and good fats from sunflower and coconut oils. Plus, it has significantly less sugar than both traditional dairy milk and leading brand plant-based milks. Take Two's creamy, smooth, and rich texture makes it the ideal (and healthy) alternative for coffee, smoothies, cooking, and even just casual sipping.
Take Two is more than our name. It's our purpose: to create second chances for our health and the planet. We give a second life to spent grain because people deserve delicious, nourishing food, and because the planet deserves better too.
You can follow us online at @taketwofoods, and find our Barleymilk at our online shop and in retail locations up and down the West Coast and PNW.